THE KINDRED AGENCY
A multi-discipline digital design agency from
Northern England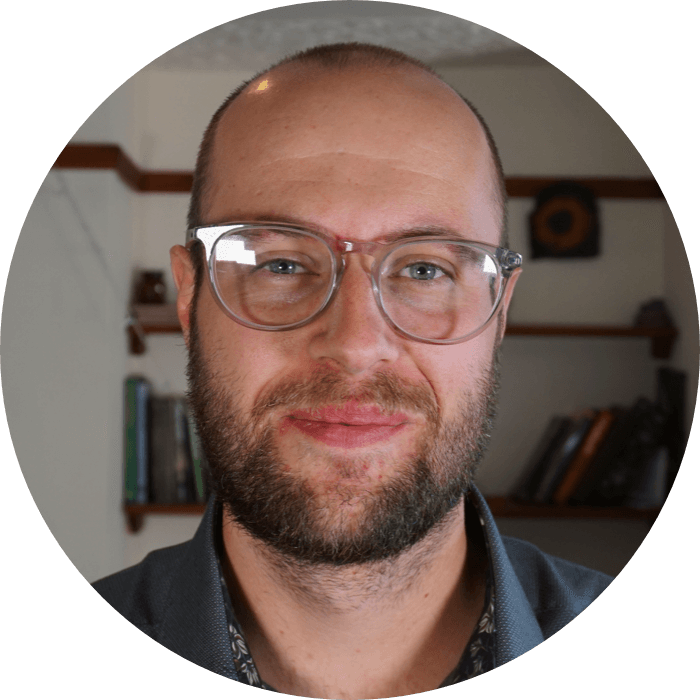 Chris Vasey
Kindred is a team is led by Chris Vasey, and a range of trusted associates he is forged relationships with over many years of working as an independent developer.

Chris brings an extensive background in all things web, mobile and systems, and aims to create products and tools that your customers will love.

Wih the Kindred Agency, Chris brings together his small team to take on more ambitious and expansive challenges.

We believe that design and technology should always make peoples lives easier and be a pleasant experience.
DESIGN
At Kindred, we take design seriously.
We believe anything worth doing should be functional and beautiful in equal balance.

Using our process of research and discovery, we learn as much as possible about an idea or problem before we take action on it. This means we can help businesses reach new insights and goals that they may have been too close to see before.

We strive to convey a bold and memorable message to your customers through digital design, branding and material.
Branding and Identity
Naming
Website and App Design
Print and Physical Design
Interaction and Experience (UX/UI)
Packaging Design
Product Prototyping
Event and Exhibition Design
Illustration and Artwork
DIGITAL
With over 10 years experience in development for some of the biggest brands in the UK, you may have already been acquainted with some of the digital solutions created by Kindred.

During that time, we've learned a thing or two about building solid, maintainable apps and websites, that can really push the limits of what you think is possible.

We pride ourselves on building easy-to-use products and software that suit the business and customer directly.
Marketing Website Development
eCommece Website Development
Web and Mobile App Development
Business Process Automation
Systems Architecture Design
Email Marketing Management
Reporting and Dashboards
Business Process Automation
Hosting and Managment of Systems
Kindred is a small but growing agency, striving to achieve great things by doing what we do best; solving digital and creative problems to realise new ideas and launch them into the world.

We aim to go beyond collaboration, working together with our customers as partners. Our team have a genuine curiosity in the way we approach our work, taking the time to understand your business, customers and goals before working with you to define what success looks like. Then we start to build.

To us, every project is an opportunity to improve our skills, learn more about our craft and find new ways to improve the services we offer. We're not afraid to take on ambitious concepts, or work to improve existing projects with new energy and ideas.

Sound like an agency you'd like to work with? Get in touch, we'd love to chat.
...